29th November 2023 - UK Map version 4.7 Released (Updated) (read more...)
Free and Paid Ordnance Survey® Maps on your iPhone, iPad and Mac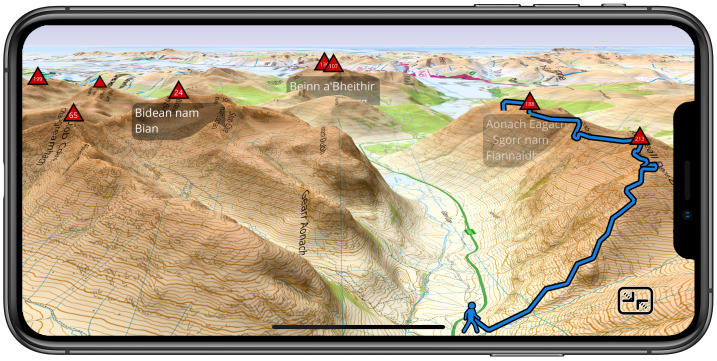 Paid 1:50,000 and 1:25,000 Maps, like the paper maps
As well as the free maps, you can also purchase and download digital versions of Ordnance Survey's best-known paper 1:50,000 and 1:25,000 maps.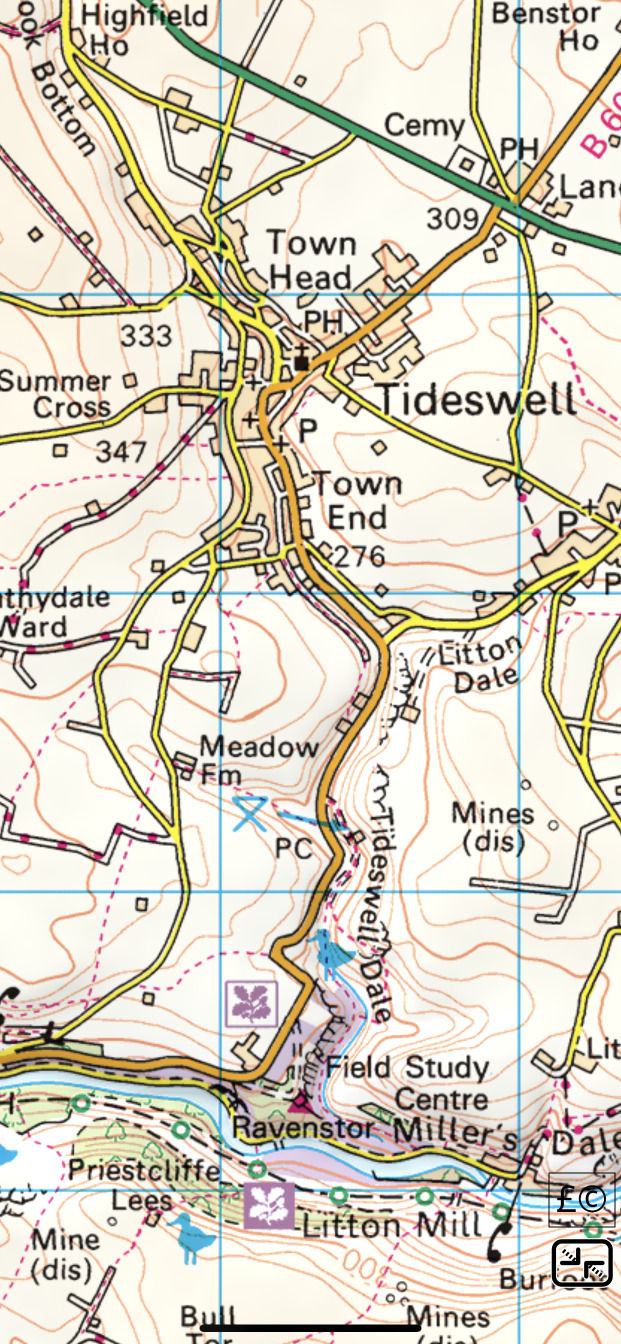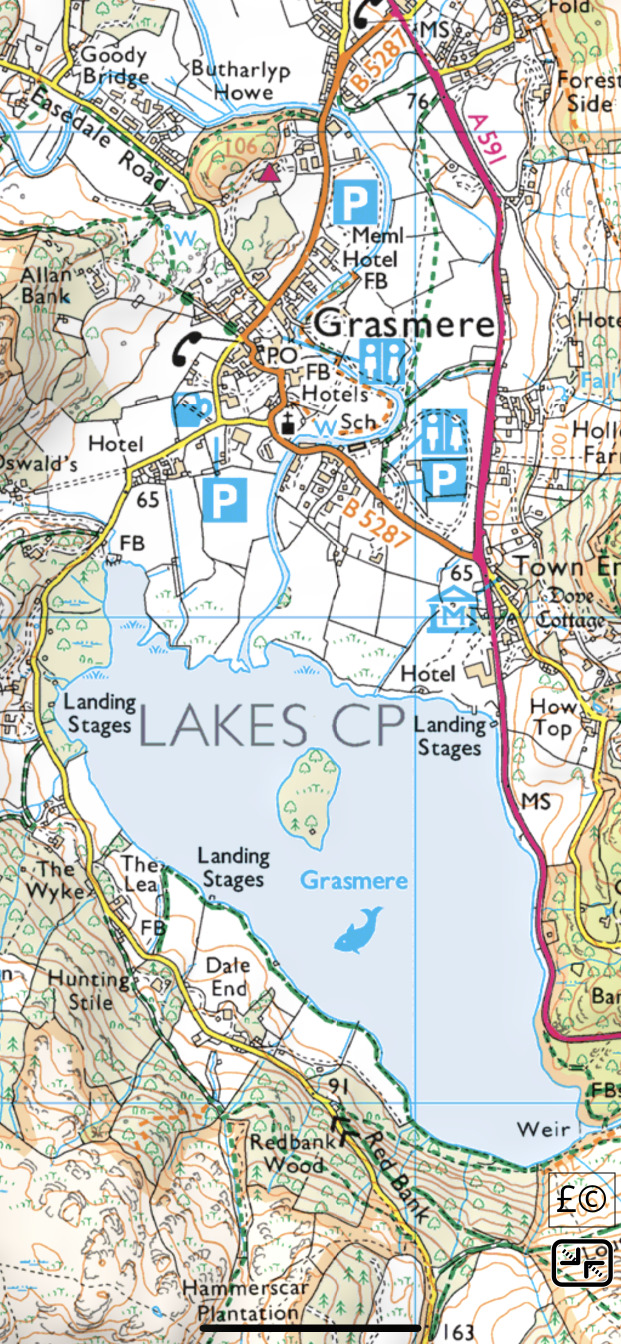 The free maps, based on Ordnance Survey's free OpenData products and paths from OpenStreetMap, are still available and will continue to be updated.
Road maps at 1:1,000,000 and 1:250,000 for all of England, Scotland and Wales are built in to the app: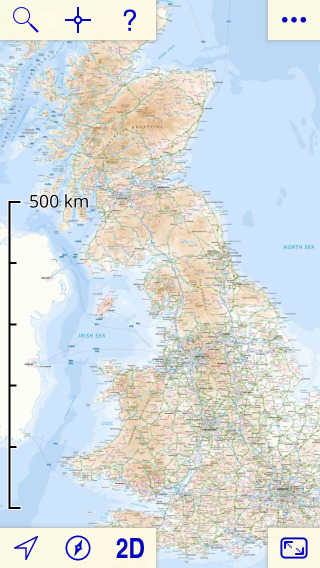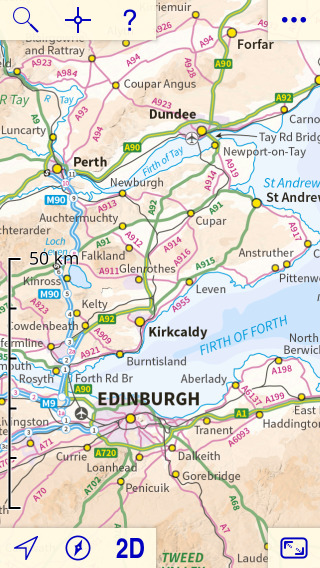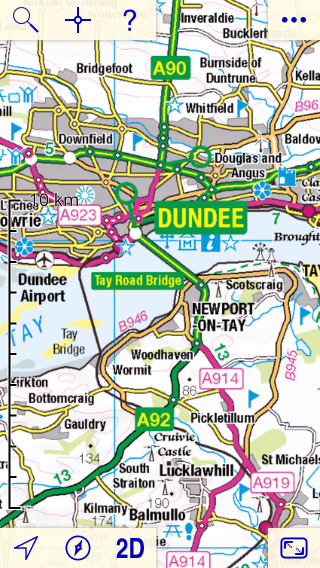 Northern Ireland is not included, nor are the Channel Islands. The Isle of Man is included at 1:1,000,000, 1:250,000 and paid 1:50,000 only.
To download detailed maps, zoom in and touch the screen until a blue square appears, then sweep out the area to download. The maps are installed in 5km x 5km tiles. You have a choice of three different free map types and two different paid map types.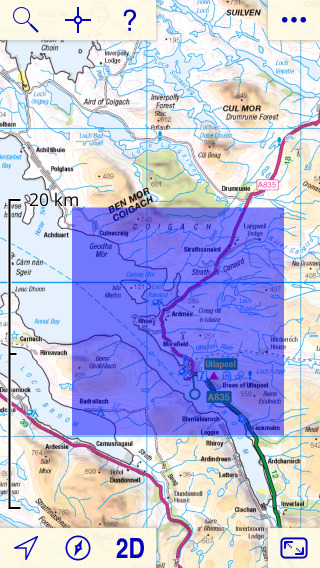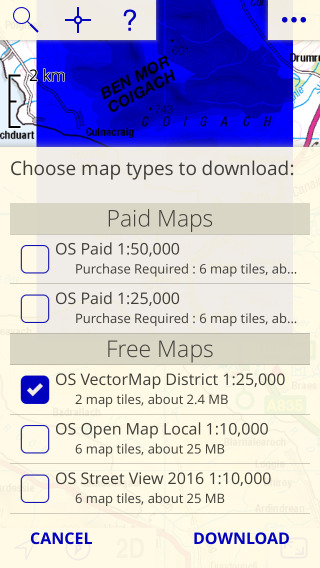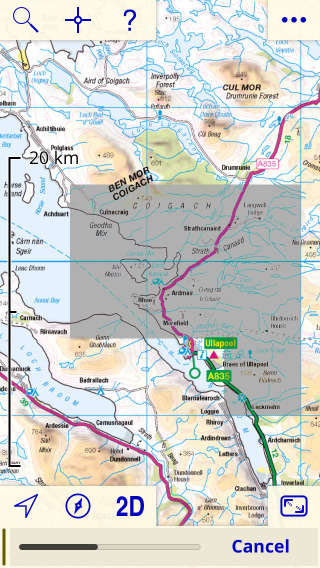 Once downloaded the maps are retained until you delete them, so you can use the app with no network connection. If it seems nothing has happened after downloading, zoom in more.
The free 1:25,000 maps are OS VectorMap District™, with contour lines from OS Terrain 50 and footpaths based on data from OpenStreetMap.org. More about the free maps.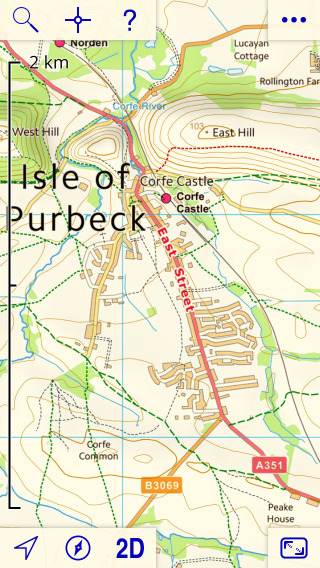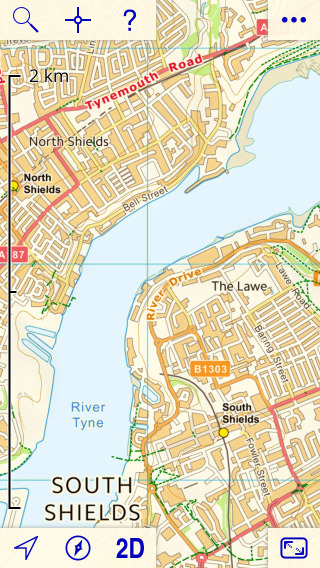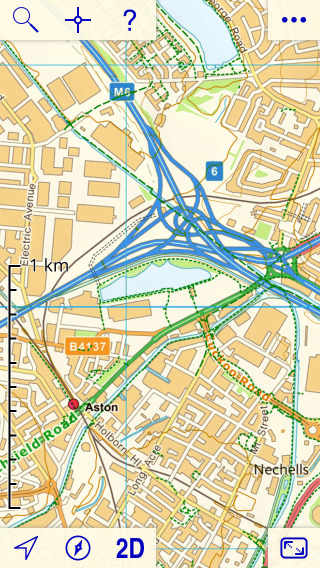 The free 1:10,000 maps show street names and building outlines. The two choices, OS OpenMap Local and OS Street View, are similar in many respects; see the Free Maps page for comparisons.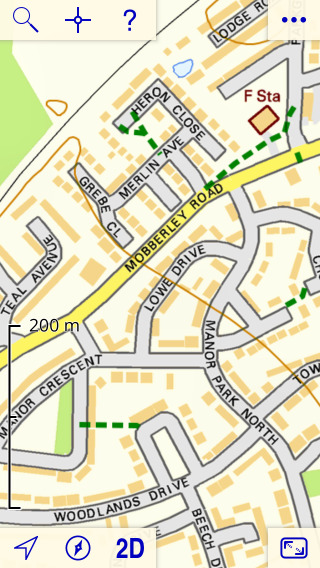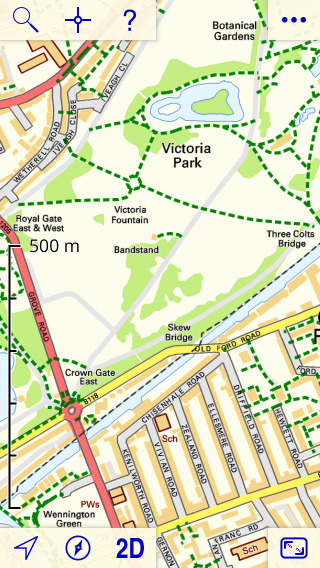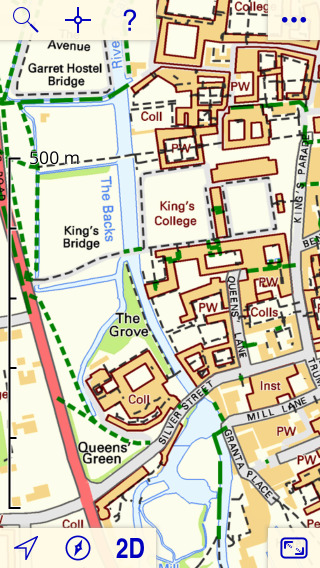 You can also view the maps in 3D: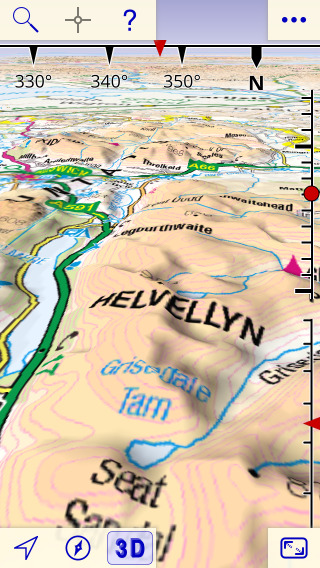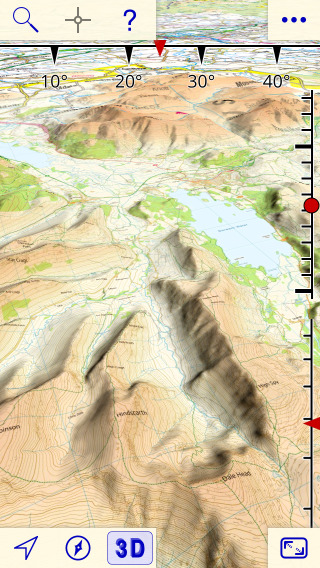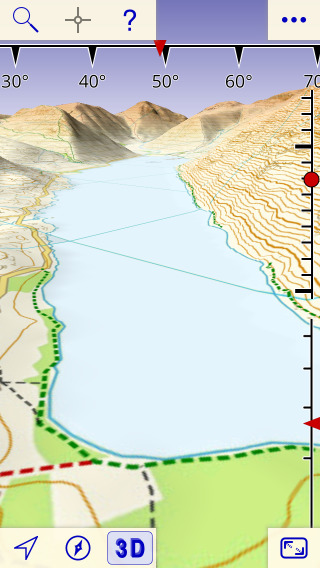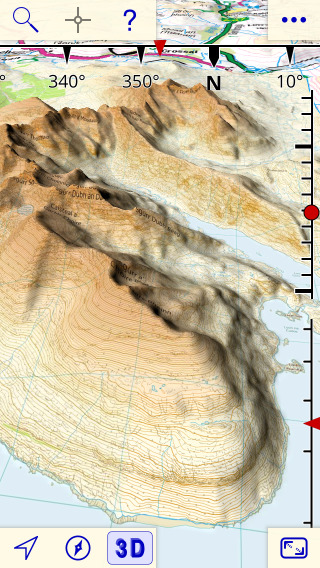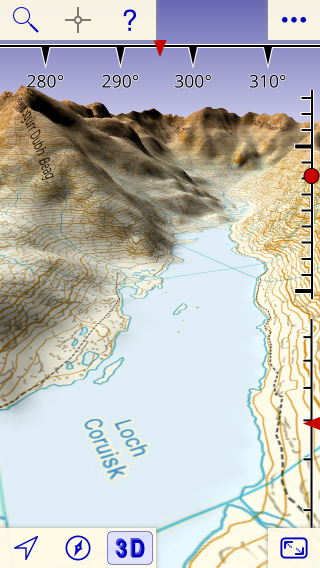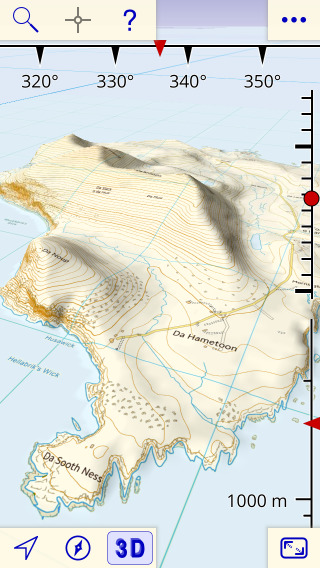 The app has offline search; no network connection is needed.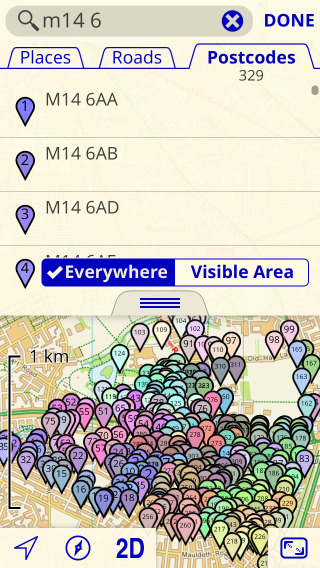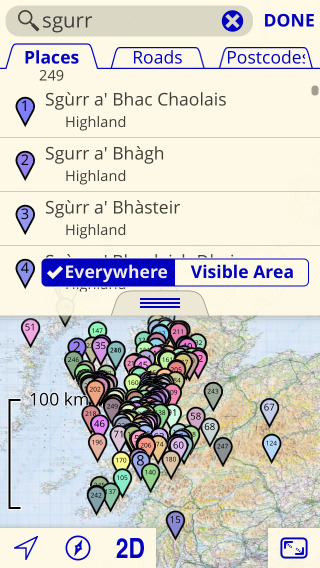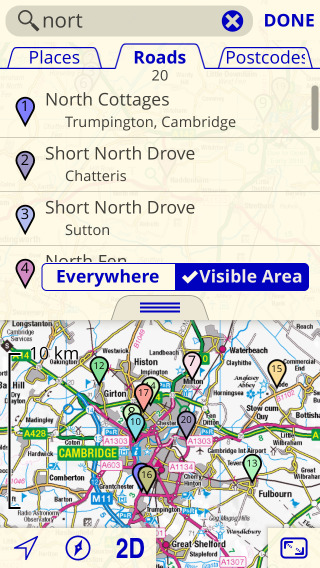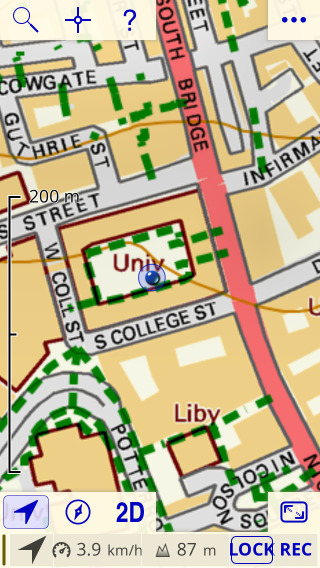 Show your location using GPS. Lock on your location.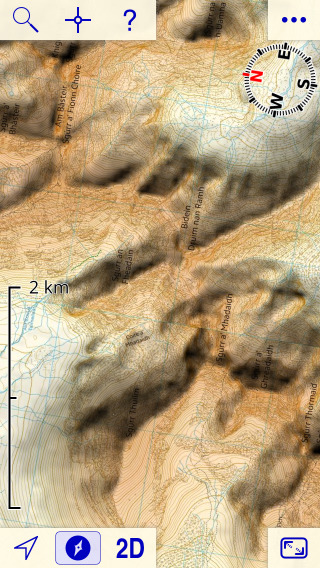 Use the compass to rotate the map to align with the ground.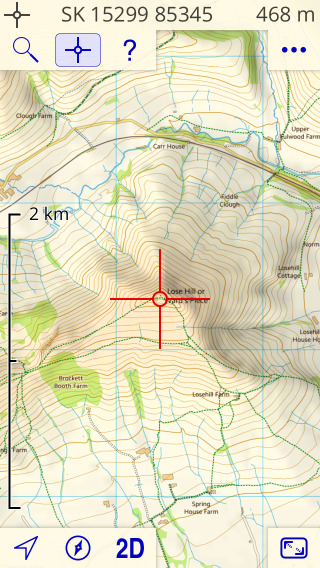 The co-ordinates display shows the grid reference of the point under the crosshairs.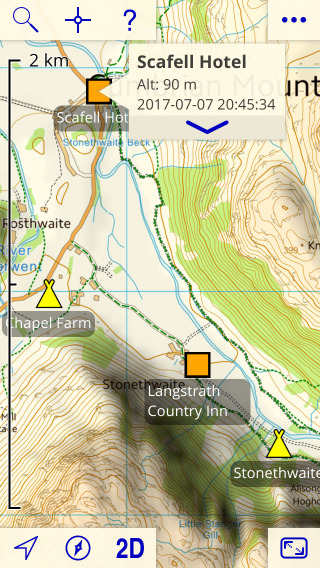 Mark waypoints.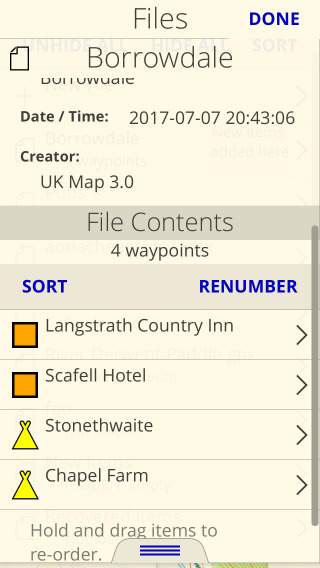 Organise waypoints in files.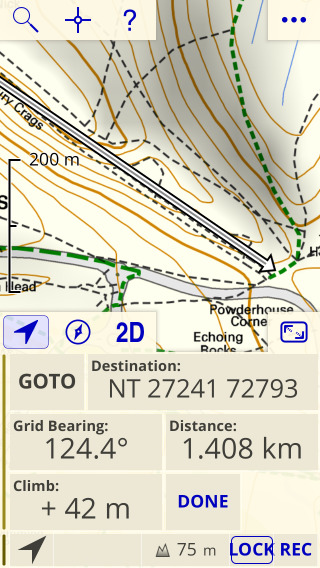 Navigate to waypoints, and other locations.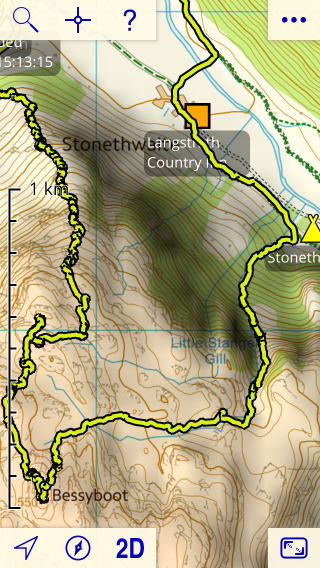 Record tracks.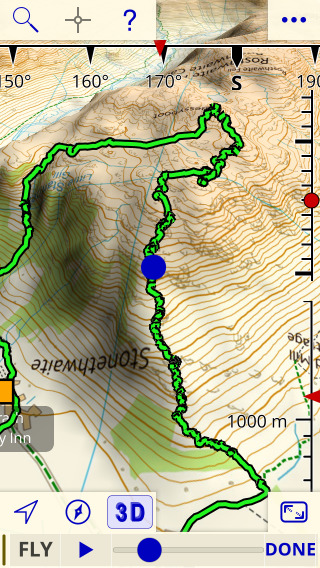 Fly through recorded tracks and planned routes.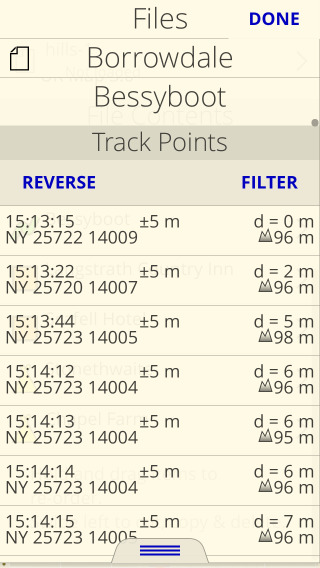 Inspect and filter the points that make up tracks and routes.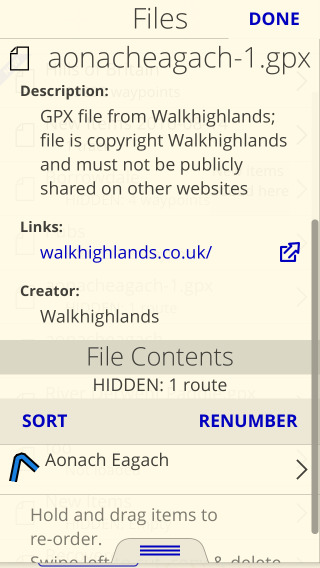 Import routes from websites and other apps.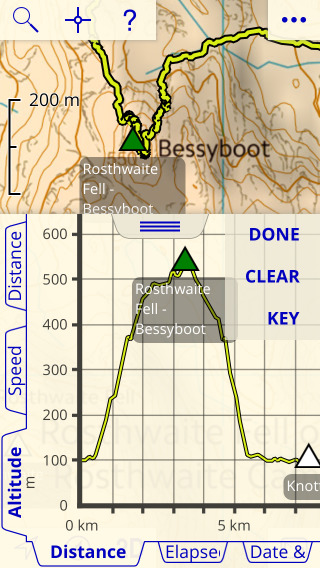 Plot graphs of tracks and routes.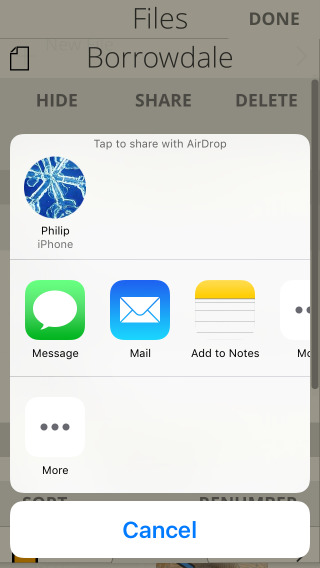 Export GPX files. Share with nearby devices using AirDrop.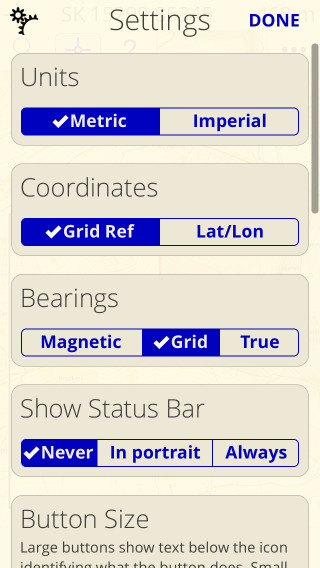 Change your preferences including the slope shading and height tint effects.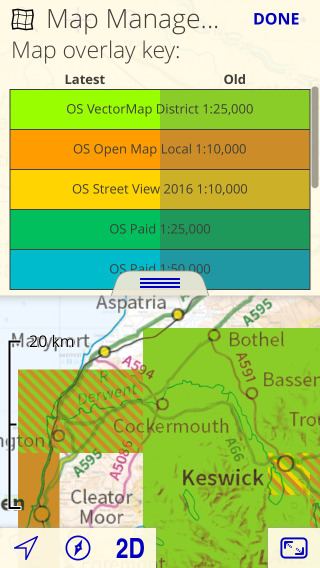 Show where detailed maps have been installed.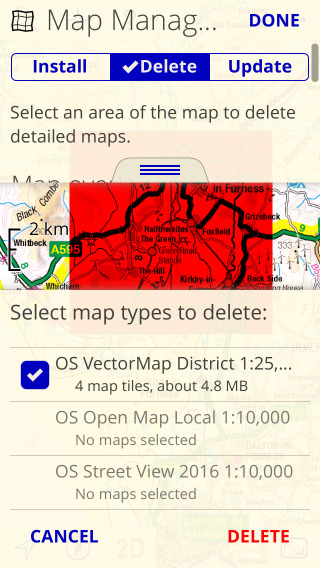 Delete maps only when you need space.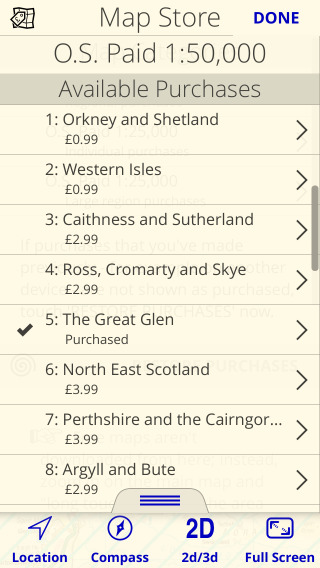 See available paid map purchases in the Map Store.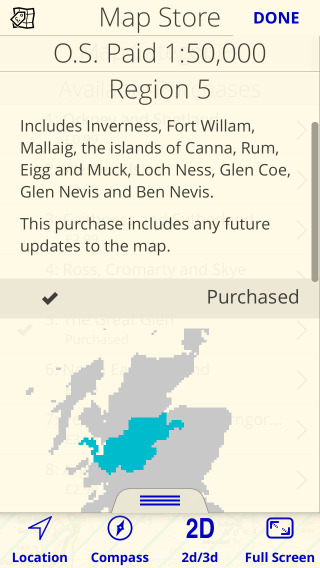 See details of each purchase.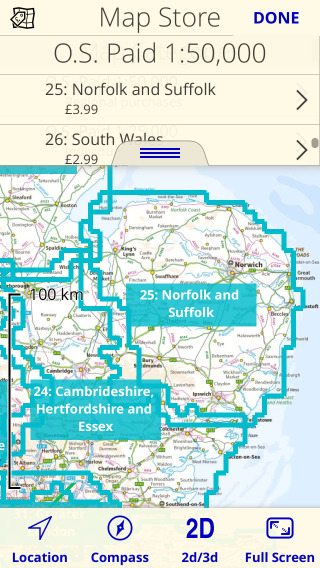 See outlines of purchase areas on the map.
The screenshots above are all taken on an iPhone 5S; the app looks even better on a larger screen such as an iPad: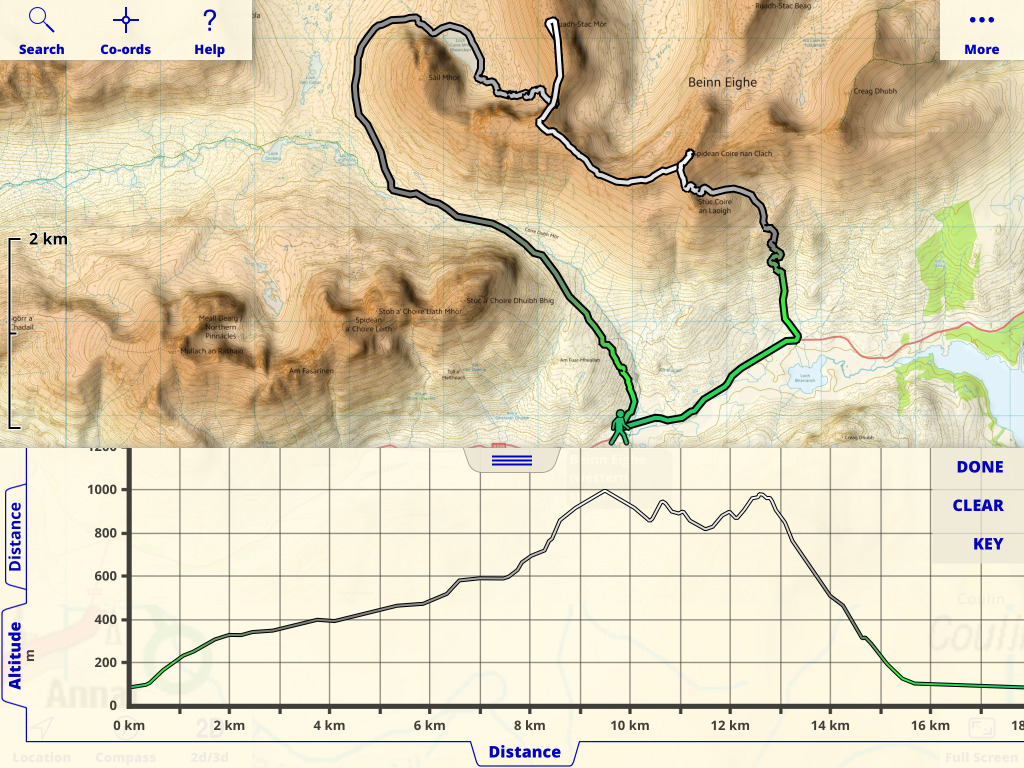 The app also works on the newest Macs with Arm processors: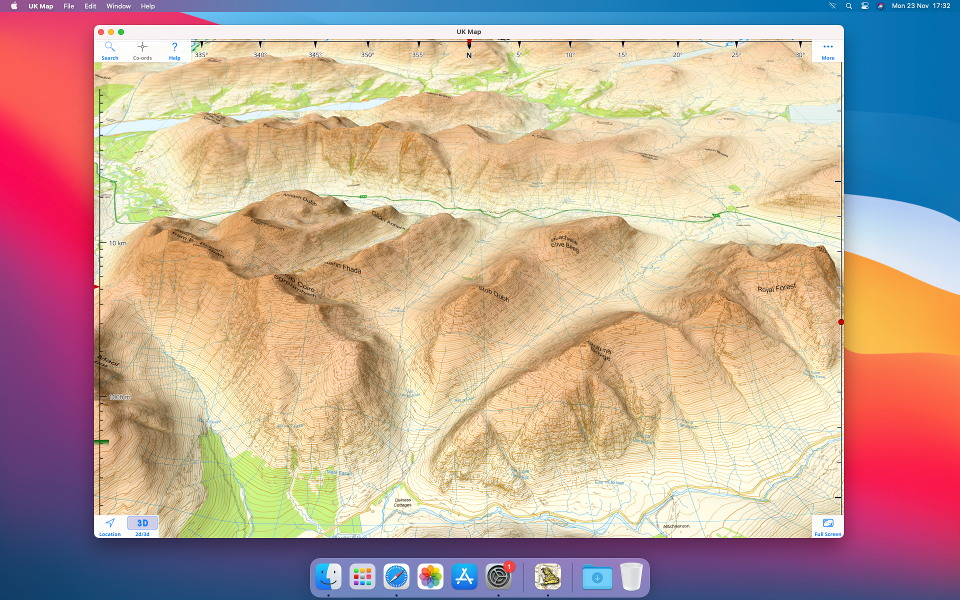 Get it now
UK Map is now available from Apple®'s App Store in the Navigation category for only £6.99.
In the Mac App Store, select "iPhone and iPad Apps" to find it - or use the button above and select "View in Mac App Store".