7th July 2019 - UK Map Version 4.0: Adding Paid Maps (read more...)
About the Paid Maps
The 1:50,000 maps are available in 31 regional purchases; the 1:25,000 maps are available in either about 400 small areas or 3 large areas (at a significant cost saving).
1:50,000 regions: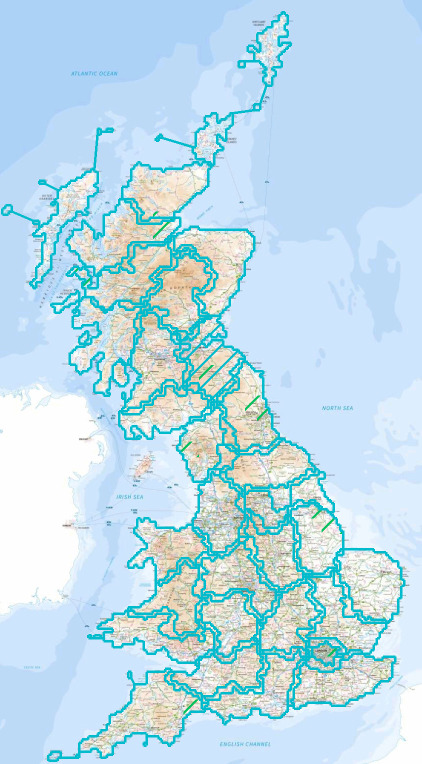 1:25,000 small areas: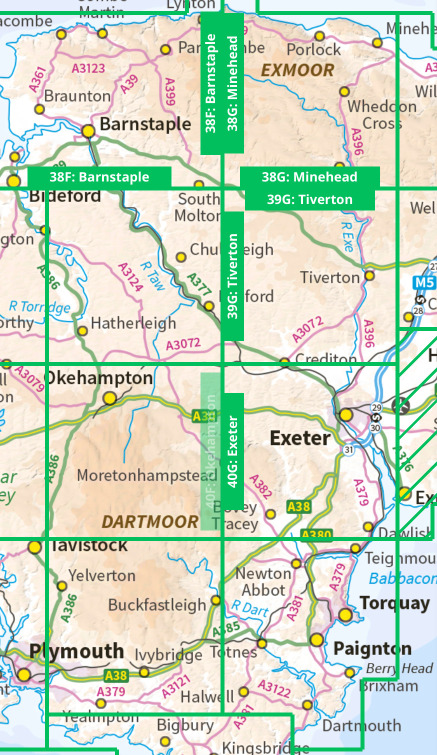 1:25,000 large areas: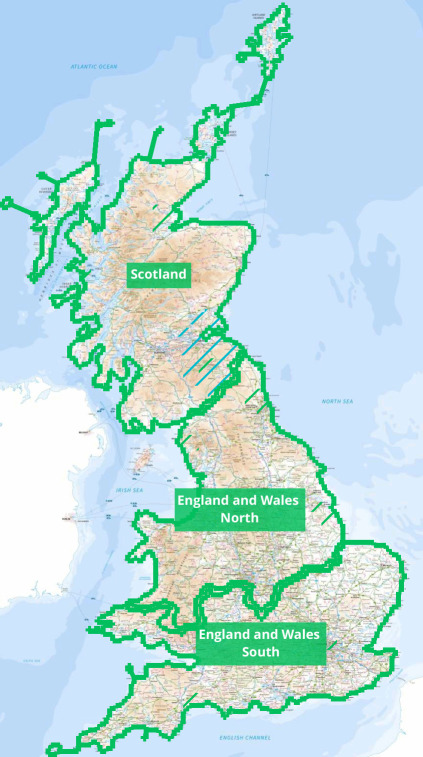 Purchases are distinct from downloads: when you purchase an area, you don't have to download it all immediately. Just download what you need now, and come back for more later.
You don't need to create any sort of account or share any personal details with us in order to make purchases. Your purchases are recorded by Apple, and will transfer when you upgrade iOS, replace your device, etc.
Terms of Use
You are licensed to use the paid maps for your own personal and non-commercial use only.
If you mark waypoints or trace routes from the paid maps, that derived data is subject to the same terms. If you want to be able to share waypoints or routes with others or use them commercially, please use the free maps.
Updates
Updates differ for the two map scales. For the 1:50,000 maps, updates to any future revisions of the maps will be free of charge. For the 1:25,000 maps, such updates are not included; you'll be able to re-download the same version of the map that you initially purchased.