29th November 2023 - UK Map version 4.7 Released (Updated) (read more...)
Paid 1:50,000 and 1:25,000 Maps
These are digital versions of Ordnance Survey's well-known paper maps.
The 1:50,000 maps are available in 32 regional purchases; the 1:25,000 maps are available in either about 400 small areas or 3 large areas (at a significant cost saving).
1:50,000 regions: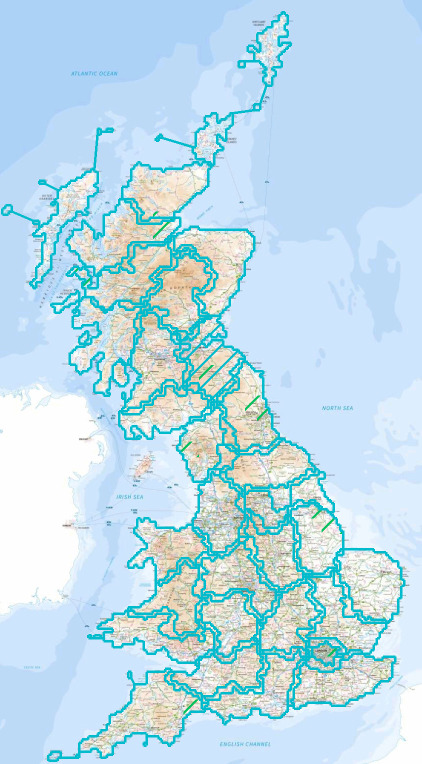 1:25,000 small areas: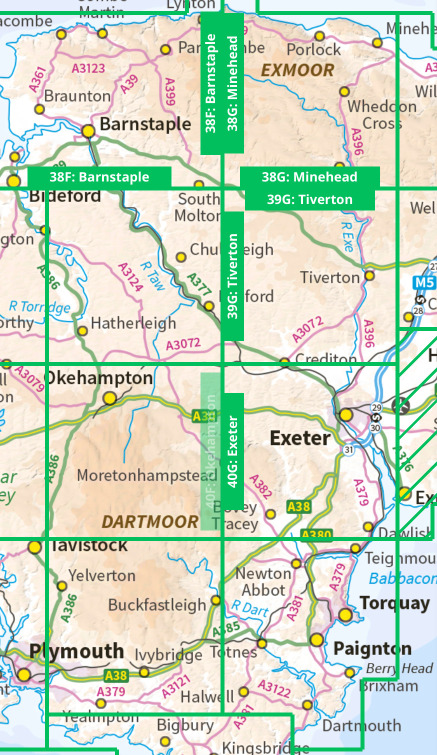 1:25,000 large areas: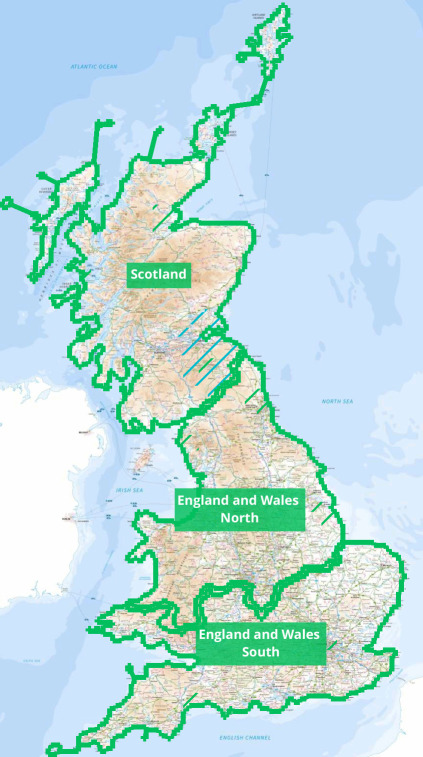 Purchases are distinct from downloads: when you purchase an area, you don't have to download it all immediately. Just download what you need now, and come back for more later.
You don't need to create any sort of account or share any personal details with us in order to make purchases. Your purchases are recorded by Apple, and will transfer when you upgrade iOS, replace your device, etc.
Paid 1:10,000 Maps
These maps use Ordnance Survey Vector Map Local data. Currently these maps are available for about 100 purchases, each covering about 10x10km. Typically the maps cover a city centre plus as much of the surround area as will fit in the 10x10km block; for some larger cities this may not include all of the suburbs, so please check the coverage in the app before purchasing.
These maps show the outlines of individual buildings, walls and fences between properties, and many paths. Most roads and public buildings are named (though some get generic titles such as "Government Offices"). Here are some examples from the Newcastle map: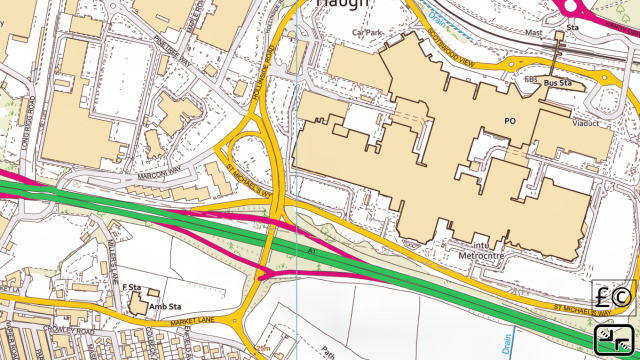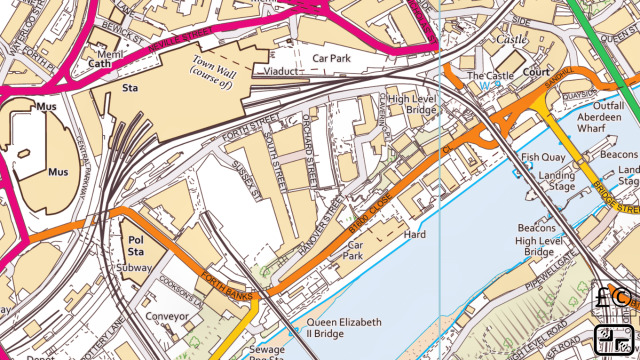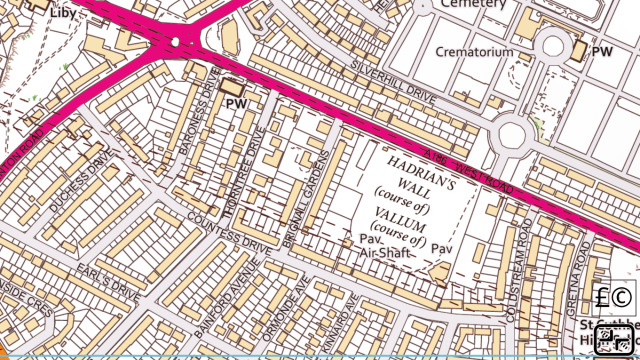 Terms of Use
You are licensed to use the paid maps for your own personal and non-commercial use only.
If you mark waypoints or trace routes from the paid maps, that derived data is subject to the same terms. If you want to be able to share waypoints or routes with others or use them commercially, please use the free maps.
Updates
Updates differ for the three map scales. For the 1:50,000 and 1:10,000 maps, updates to any future revisions of the maps will be free of charge.
For the 1:25,000 maps, updates are not included; you'll be able to re-download the same version of the map that you initially purchased. If you want to get the updated version of a 1:25,000 map you'll need to pay again. This difference is due to Ordnance Survey's licensing terms.
In some cases, very little (or even nothing) will have changed from one version of a 1:25,000 map to the next and we anticipate that users will rarely choose to pay again. If you would like to check what has changed for a particular 1:25,000 map purchase, this page has more details.